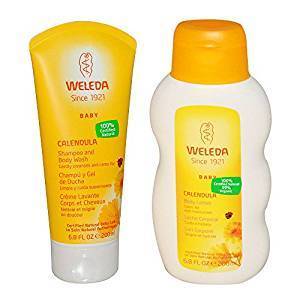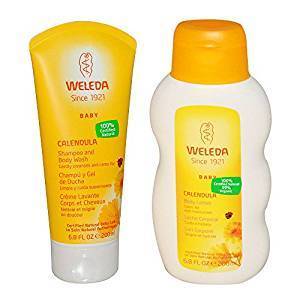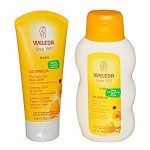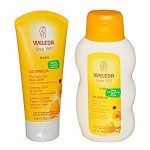 Weleda – Calendula Baby Bundle
$29.99
The perfect set to be kind to delicate skin
Description
Description:
The perfect set to be kind to delicate skin
Gently cleanse and moisturize Baby's skin with calming calendula.
Calendula Oil
An essential feature of traditional and ornamental gardens, calendula is rich with gentle and soothing properties
Description
Your little one has delicate skin that needs gentle care as it develops. Our calendula-based baby care collection is the answer for new tummies, fingers, toes and sweet cheeks.
This set includes:
• 2in1 Gentle Shampoo + Body Wash, 6.8 fl oz
• Comforting Body Lotion, 6.8 fl oz
Benefits
Calendula is known for its nourishing properties.
Certified natural by NATRUE. Free from synthetic preservatives, fragrances, colorants or raw materials derived from mineral oils. Dermatologist tested—and also suitable for adult sensitive skin.
Ingredients
Calendula Flower Extract
Calendula Officinalis Flower Extract
This gentle and nourishing botanical possesses soothing properties. Commonly referred to as Marigold, this annual herb is from the Family Asteraceae, the Sunflower Family. The Calendula plant is comprised of carotenoids, flavonoids and essential oils.
How to Use
2in1 Gentle Shampoo + Body Wash
Apply in the bath or shower, lather and rinse well. Also, suitable for adults with sensitive skin.