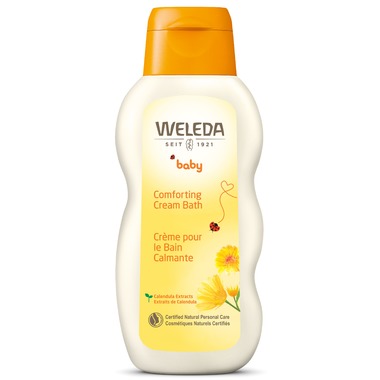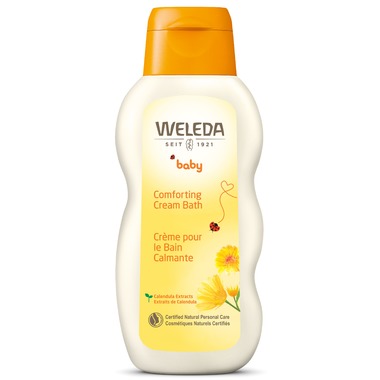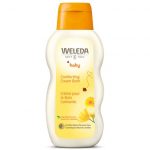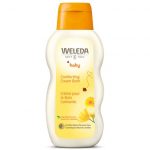 Weleda – Comforting Cream Bath – Calendula
$20.99
Gently cleanse and nourish delicate baby skin
Description
Description:
Gently cleanse and nourish delicate baby skin
A soft, loving bathtub full of calendula sunshine, to cleanse and nourish baby's delicate skin
Calendula Oil
An essential feature of traditional and ornamental gardens, calendula is rich with gentle and soothing properties
Description
Wash baby's skin with this extra-mild baby bath for delicate skin. Calendula's sunny warmth and skin soothing powers are matched with silky sweet almond oil and sesame oil to prevent drying, in a truly nourishing blend. Warm and pampering on the skin, kindly cleansing, it's a bath made to keep skin soft, smooth and with the lovely fragrance of clean baby.
Benefits
Cleanses and nourishes skin, sheltering it from drying. Supports skin's moisture balance. Leaves baby with a feeling of warmth and relaxation and smelling naturally-clean. Free from synthetic preservatives, fragrances, colorants or raw materials derived from mineral oils. Dermatologically proven skin-friendly, even on sensitive and dry skin.
Ingredients
Calendula Flower Extract
Calendula Officinalis Flower Extract
This gentle and nourishing botanical possesses soothing properties. Commonly referred to as Marigold, this annual herb is from the Family Asteraceae, the Sunflower Family. The Calendula plant is comprised of carotenoids, flavonoids and essential oils.
Sweet Almond Oil
Prunus Amygdalus Dulcis Oil
The fine and light Sweet Almond Oil is very skin-friendly and ideal for sensitive, dry skin. Sweet Almond Oil is very suitable for the care of infants and small children. It is characterized by a high content of unsaturated fatty oils, such as oil and linolenic acid.
Schwäbisch Gmünd, Germany
Fair Trade Calendula
The calendula blossom used in some of Weleda's NATRUE certified natural products is cultivated in Europe's biggest biodynamic plant garden in Germany.
How to Use
Shake the bottle and add 2-3 splashes to a warm bath when the water has been run. Mix in gently by hand.