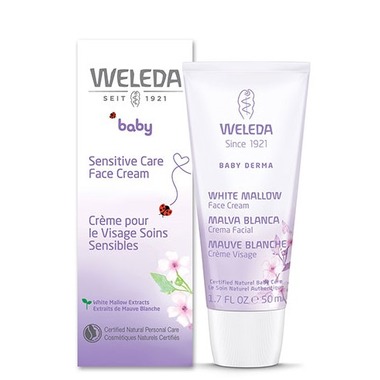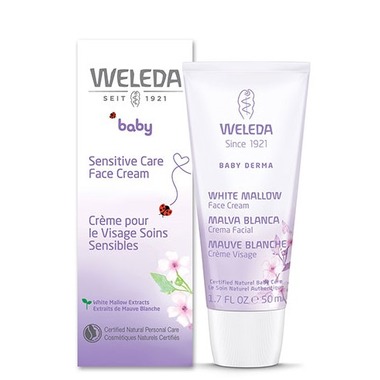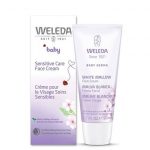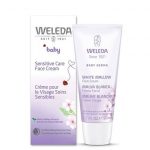 Weleda – Sensitive Care Face Cream – White Mallow
$19.99
Soothing and comforting for baby's hypersensitive, dry skin
Description
Description:

Soothing and comforting for baby's hypersensitive, dry skin
Gentle face cream with no added fragrance. White Mallow, pansy, sweet almond, beeswax and coconut – nature's kindest gifts.
White Mallow
Rich of soothing properties, White Mallow forms a protective barrier to promote healthy skin
Description
When baby calms and smiles, a mother can, too. White Mallow Face Cream combines the tender touch of calming mallow and gentle pansy extracts with nourishing oils of coconut and sweet almond. Gentle golden beeswax creates a mildly resistant layer for the skin and the honeyed natural scent. Dry skin is soothed and supported.
Benefits
Nourishes, soothes and maintains moisture. Certified natural by NATRUE. Fragrance-free and dermatologically tested suitable for hypersensitive, dry skin. Free from synthetic preservatives, fragrances, colorants or raw materials derived from mineral oils.
How to Use
Gently apply to the face daily.